Skip Navigation
SBU COVID-19:
CEWIT DOES NOT PROVIDE ANY INFORMATION ON VACCINATION ELIGIBILITY OR SCHEDULE APPOINTMENTS. FOR UP-TO-DATE VACCINE INFORMATION  CLICK HERE.
Conference & Programs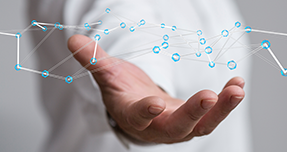 CEWIT2021 Conference: November 3 & 4, 2021: CEWIT 2021 will center on emerging technologies,  innovations, and cutting-edge research. Main topics will be announced soon.
---
Hack@CEWIT 2021: Innovating Through the Pandemic, February 26-28, 2021:  Hack@CEWIT is bringing students together virtually for a two-day technical challenge at the end of George Washington's birthday week.
Our Center of Excellence
Discover CEWIT : A quick reference guide for learning more about CEWIT's technologies and solutions, cross-disciplinary research, partnerships and economic development initiatives. 
Click here to sign up for CEWIT's mailing list!